Pep Guardiola: Gary Lineker on meeting Man City boss for The Premier League Show
You can see Gary Lineker's in-depth interview with Manchester City manager Pep Guardiola on The Premier League Show at 22:00 BST on Thursday on BBC Two and the BBC Sport website.
Pep Guardiola sometimes comes across as a little bit curt when he speaks to the media but I found him extremely open and engaging when I met him last week.
It maybe helped that we had some common ground in that we both played for Barcelona, and under the same coach – Johan Cruyff.
But I had no inkling of the story that Pep brought up right at the start of our conversation, about when I was a player at Barca and he was a ball boy who asked me for my shirt.
It set the tone for the rest of the interview because it got across that he has a fun side as well as the intensity that we often see from him on the touchlines or in front of the cameras.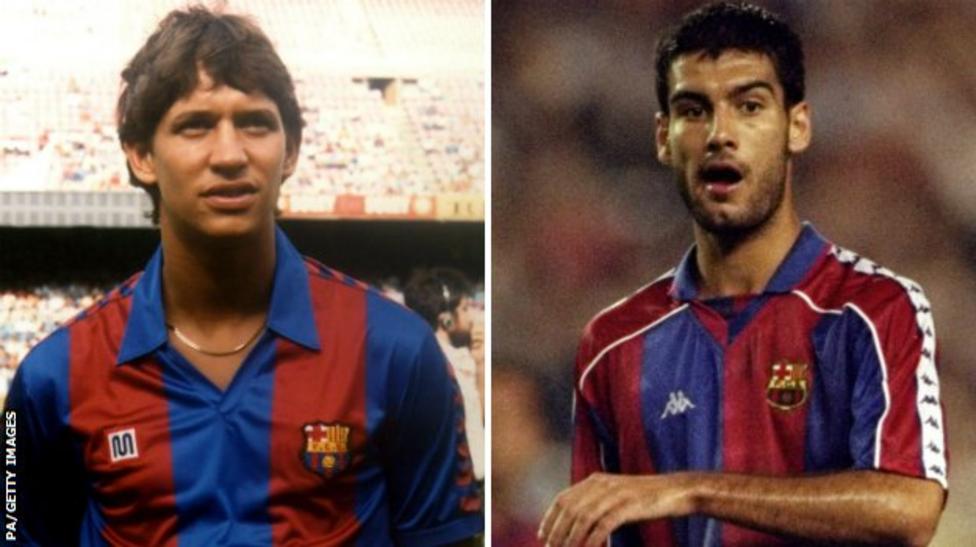 I think part of the reason Pep can be abrupt is because he is usually interviewed either just before or immediately after a match when all managers are probably uptight, not just him.
So it was good to speak to him in a more relaxed setting to hear his thoughts about English football and try to find out a little bit about what makes him tick.
What came across is that the psychological part of the game is as important to him as his tactics when it comes to working with his team.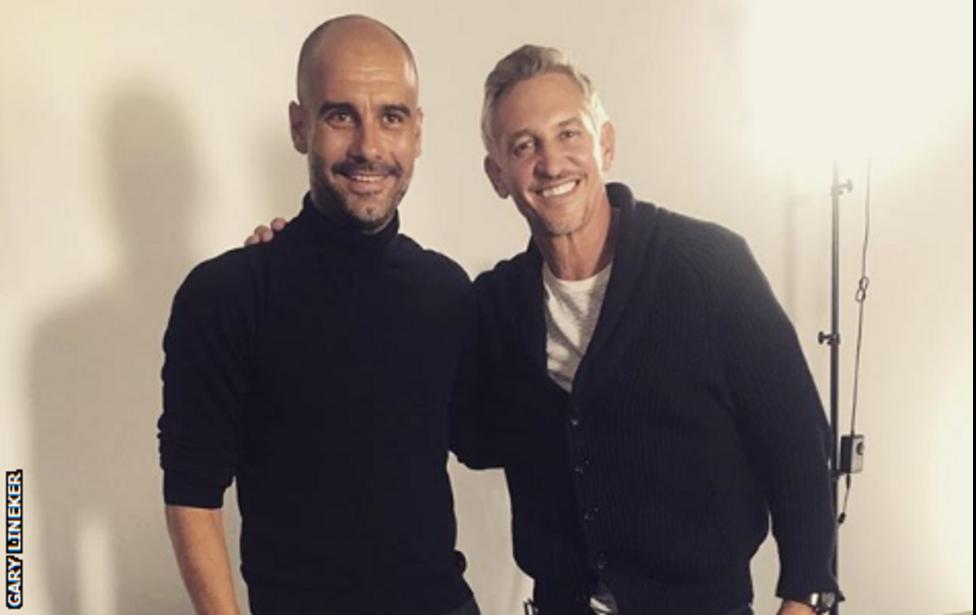 I had already seen that he is constantly coaching his players, not just in training but during games as well – more than any other manager I know of.
But his approach is all encompassing. When he explained it to me, he made clear reference to the mental side of it too, and how he takes some of his inspiration from other sports.
I enjoyed interviewing him a lot, and you can watch it for yourselves on this week's Premier League Show (at 22:00 BST on Thursday on BBC Two and the BBC Sport website).
I wanted to find out how the top managers think
Since the show started in August 2016 I have interviewed several Premier League managers, including Liverpool's Jurgen Klopp, Manchester United's Jose Mourinho, Chelsea's Antonio Conte – and now Guardiola too.
All of them have very different personalities, a different footballing ethos and different ways of thinking about the game.
But what they have in common is that they are among the very best coaches in the world and it has been great to speak to all of them at length.